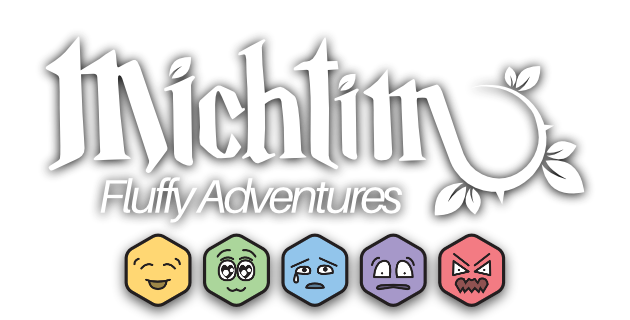 Michtim: Fluffy Adventures
Michtim: Fluffy Adventures
---
Since 2010 I have worked on Michtim: Fluffy Adventures. In 2012 I have released the game for the first time. Now, I am moving development over to itch.io to take advantage of the creative atmosphere on here. If you don't have a copy of the game yet, this is the ideal place to get it.
I have started a Development Sale that helps me cover expenses to update the game for 2020. It is a living game, so there won't be a new game you will have to purchase. It all stays right here. In fact, the game includes play materials that previously have been published as paid options.
Help me create the best Michtim experience possible! And join our queer Hamsterpunk family!
Turnaya needs you!
Files
Michtim: Fluffy Adventures Core Rules
11 MB
Nov 09, 2019
Character Sheet (Revised BETA)
552 kB
Nov 08, 2019
Get Michtim: Fluffy Adventures