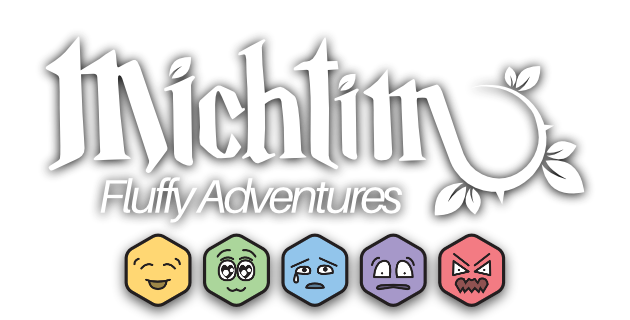 Michtim: Fluffy Adventures
Realizing where my inspiration came from
---
Hey friends!
Blog time. I was watching 80ies Cartoon Show Intros with my partner just now, and stumbled over David der Kabauter (David the Gnome). I totally forgot about that show, but watching the intro, you can totally see the similarities between Michtims and the titular characters. Living in a forest, being friends with animals? Check.
The thing is. This was an inspiration without me even thinking about it. Watching the intro now made me cry tears of joy and wholesomeness. I felt deeply touched and reminded why I wanted to share Michtim with the world. You know; at some point, I wish I had the means to make a Michtim Cartoon Show for our modern times.
Not only do I believe the messages of conserving nature and being helpful and supportive are important: I think in our age, I would like to include queer and trans motives as well; a world that truly lets us be ourselves without any human made bigotry. A heartwarming space for our stories; which are big and can be dark at times, but we never lose hope and eventually, we're gonna make it!
Do you have any childhood TV shows you have fond memories for? What did you like to watch growing up? Do these games have motifs that you would like to explore again in roleplaying games? Sound off in the comments. Let me know what you think!
Get Michtim: Fluffy Adventures